Free Goal Planning Worksheet [Free Printable]
Our signature calendar is designed to work in 3-month sprints. But, why? Because it works! Looking at a longer horizon for your biggest goals and then breaking them down into action items is one of the most effective ways to reach your goals.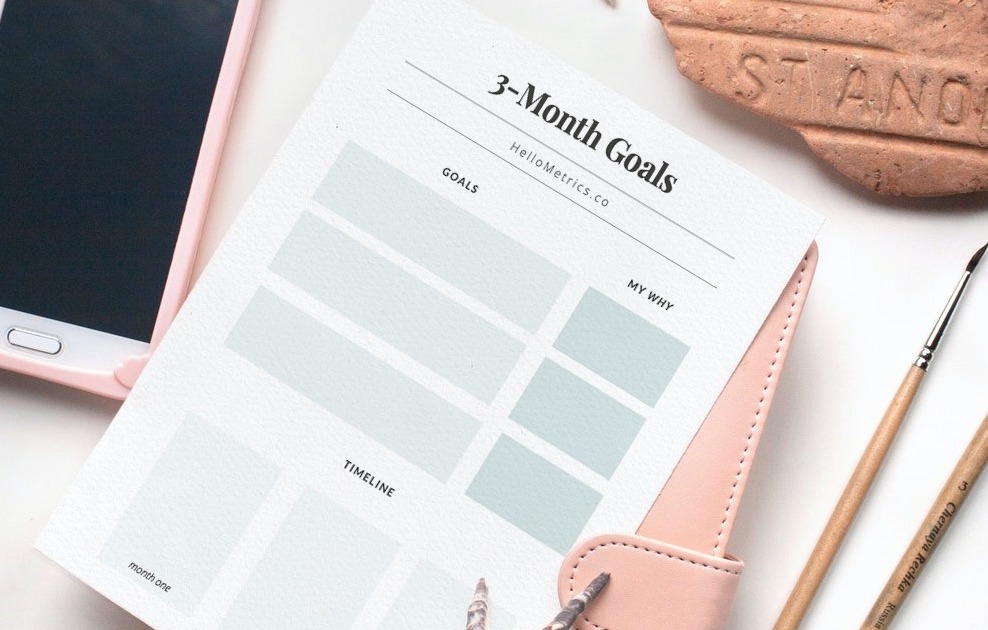 Free Goal Planning Worksheet [Free Printable]
About Our Free Goal Planner Worksheets
In this download pack you'll find three free goal planning worksheets:
3-Month Goal Planner
The Action Plan
Habit Tracker & Action Progress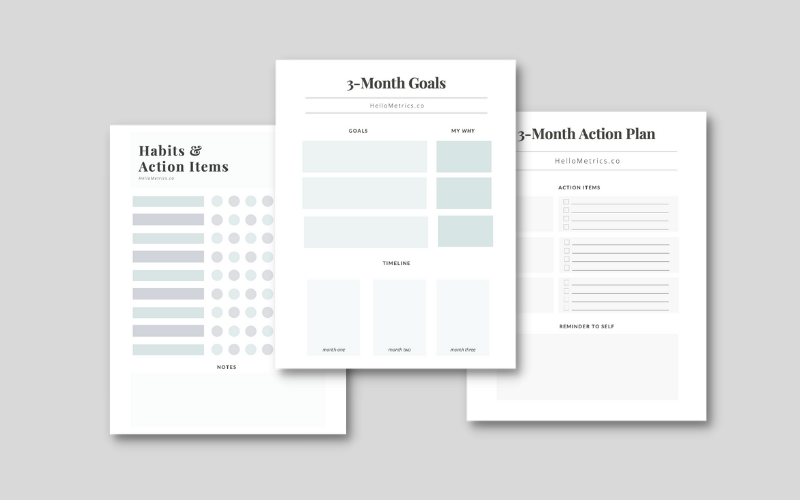 Plan your top 3 goals that you want to accomplish over the next three months. Try to be specific and make them measurable.
For example, a goal "I want to be healthier" isn't measurable. What does being healthy mean to you? Do you want to be able to run a 5k in less than 25 minutes? That's a measurable health goal.
As you write these goals, I also reflect on the why behind your goals.
One of my favorite TED Talks of all time is this talk by Simon Sinek. When we understand our why, we're more motivated, but we also motivate those around us. Reflect on why you want to achieve this goal as you plan them out.
Creating Your Goal Action Plan
Once you've reflected on the top goals you want to achieve over the next 3-months, begin your action plan.
Remember, we're focusing on our biggest goals here! If your goal is to grow your blog 20% month-over-month, that's a great goal. But how are you going to get there? It might be to write one blog post a month. Or perhaps, you'll spend an hour on Pinterest marketing every week.
List out the action steps to get to your goal.
In growing my businesses, I've learned the most important thing has been to have clarity. I often get distracted on what I' hoping to achieve. Do I want to be focusing on revenue? Or am I looking to first expand & grow an audience? Writing your goals on these free printable is your chance to get that clarity. I hope it helps you as much as it's helped me. I've enjoyed working in 3-month sprints and seen such a big difference in my business. I use these for both my business goals, but also personal goals!
If you have any questions, you can reach out to hello (at) youryearcalendar.com or post a comment below.